FIND HOPE.
FIND MEANING.
FIND JESUS.
We're here to love and live and share the gospel of Jesus Christ in the Central Villages and beyond, to the glory of God.
​
And we're praying that every person, in every home, in every village, would secure their life on the gospel of Jesus.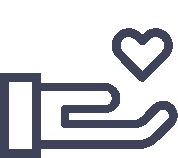 "This is how God showed his love among us: He sent his one and only Son into the world that we might live through him."